Yes, yes, YES — once AGAIN it is LOVE RIDE TIME!
Gee, I'm sure late getting started, too. But I think there's STILL TIME! The whole KEY is some catchy marketing campaign. Yeah, that's it. I'll think of something... what do I think of... hmmmmmm.
So (ahem) to HONOR AMERICA (Hell, this worked for Major League Baseball!), below is my Love Ride 18 Outfit! Or at least, the most interesting part: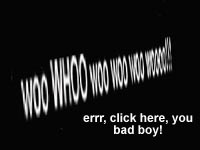 (Make sure you come back, now, hear??)
v
v
v
v
v

What's that ya say? Huh? You can't see... you can't see
"GOD BLESS AMERICA"
very clearly??

(Man, it's HARD hearing some people over their slow-ass Internet dialup connections!)
Well, OK, is THIS BETTER?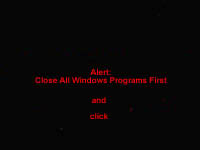 (C'mon Sugar, come on back now hear??)
v
v
v
v
v

Uhhh if you need a CLEARER shot you REALLY have to E-mail me TODAY
and let me know what $$$$ amount YOU WANT TO DONATE!!
But SERIOUSLY, sponsor me or some other worthy biker or bikerette TODAY!
LOVE RIDE IS SUNDAY, NOVEMBER 11! Yeah, THAT SOON!!